Featured Commercial Films
filming, videography, & cinematography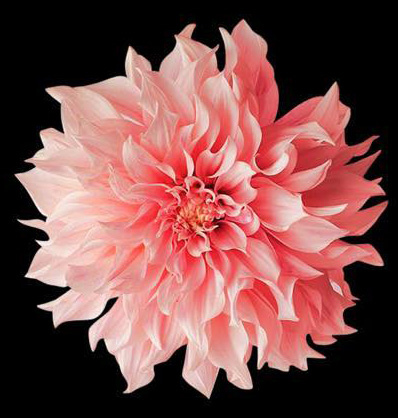 Since 2010, Rich In Beauty has produced remarkable commercials, documentaries, short films and animation ranging from wide artistic horizons. We provide world wide services and has covered in various locations such as USA, Australia, Taiwan, China, Thailand, New Zealand, Samoa and seeks more blessed nations under God.


Youth With A Mission Documentary (Samoa)
Director:Huang Po Chun
Executive Producer:Usufono Fepuleai
Producer:Kolin Schinnell
Location:Samoa-Pacific
Subtitle:Chen Min,Fu Bainan
@HD1080P
Rich In Beauty Films
Sep.2013
Youth With A Mission is an international Christian organization. Founded in 1960, currently the world's largest international Christian organizations. It serves more than 800 bases in 135 countries.
Over 10,000 people from all over the world join the YWAM every year.
They believe that the gospel of Jesus is not just words only, but also to be expressed in practical action, to share the faith, but also through different types of practical action and help live out the gospel.
This is a documentary about the YWAM-Samoa, introduces the local environment, ideas and believes.

Wisdom College Branding Video
Production: Rich In Beauty Films
Location: Brisbane, Australia
Client: Wisdom College (Wisdom.qld.edu.au)
The establishment of a close relationship between school and parents is of great value to the school culture and it plays an important role in the successful education of students. At Wisdom College these relationships are nurturing, supporting and caring. This branding video was captured on campus and emphasis the importance of having a good character both in the classroom and on the playground.

Max Therapy Institute Documentary (Melbourne, Australia)
Production: Rich In Beauty Films
Location:Melbourne Australia
Producer:Max Therapy Institute
@HD1080P
Rich In Beauty Films
Feb.2015
Max Therapy Institute (MTI), a leading institute offers combined course of academic teaching and real clinical practice which are highly recommended by Australian Education Authorities.
MTI provide all of this: small class teaching, enjoyable study environment, advanced equipment, updated technology, qualified and experienced trainers, the only massage therapy institute in Melbourne with intensive industrial operation of franchised massage therapy clinics.

Sharon Burley Documentary《Vision》
Production:Rich In Beauty Films
Producer:Sally Zhang
Location:Gold Coast Iceland, Bundall, Queensland.
Resolution:Sony FS7 HD1080p 120fps
Rich In Beauty Films
Sep.2019
Sharon Burley (born 8 May 1956 in Tripoli, Libya) is an Australian figure skater who competed in ladies singles. She finished first at the Australian Figure Skating Championships four times and competed at the 1976 Winter Olympic Games, coming in twentieth. This is a documentary about her lifetime vision of the Ice Skating.

Aerial Drone Footage Showreel  (Australia)
Production:Rich In Beauty Films
Drone Operator:Team@Rich In Beauty Films
Location:Footage were captured in Sydney, Gold Coast, Brisbane and Los Angeles.
Resolution:UHD 4K
Rich In Beauty Films
Jan.2020
Look no further! Watch your memory in stunning 4k, the production value of your wedding video is increased significantly. Aerial Drone shots take your wedding video or event video to the next level!

M&Y Grand Opening Highlight
M&Y Wedding&Event services ( Melbourne )
Pioneer Horizon Camp Highlight
Grand Canyon Arizona ( USA )
Samoa | Youth With A Mission interview
YWAM ( Samoa )
Bangkok | Travel around the world in Thailand
Rich In Beauty Films ( Thailand )
CTU Product Introduction
CTU Dental Lab, Shenzhen ( China )
Australia | UQ Union International Party
Rich in Beauty Films ( Queensland )
HRC Dance Academy Dancing Promotion
HRC Dance Academy ( Taiwan )
HRC Dance Academy Dancing Promotion
HRC Dance Academy ( Taiwan )
Brisbane wedding videography,melbourne wedding cinematography,Australia wedding video,victoria wedding cinematic film,melbourne wedding film,Melbourne wedding Photography MightyVision,Melbourne wedding videographer,Brisbane wedding cinematographer,Brisbane wedding videographers,Melbourne wedding cinematographers,Brisbane wedding films,Brisbane cinematic wedding films,Brisbane wedding video production,Melbourne wedding video production company, wedding photographer rod sarafotoco Queensland wedding video production company,award winning wedding videography in Melbourne,GOLD COAST award winning wedding videography cinematic style wedding videography in Brisbane,cinematic style wedding video, bruce and yin H4 photographyBrisbane cinematic style wedding videography Brisbane cinematic style wedding cinematography melbourne wedding video services,melbourne cheap wedding videography,Brisbane wedding videography rates,Melbourne wedding videographer rates,Melbourne rates,GOLD COAST wedding cinematography rates,Melbourne wedding video dvd,GOLD COAST romantic wedding video,GOLD COAST romantic affordable price,same day edit,wedding videography in Brisbane,wedding cinematography in Brisbane,wedding video in melbourne,wedding cinematic film in Brisbane,wedding film in Brisbane,wedding cinematic video in Brisbane,wedding videographer in melbourne,wedding cinematographer in Brisbane,wedding videographers in Brisbane,wedding cinematographers in Brisbane,wedding video production in Brisbane,wedding video services in Brisbane,wedding videography rates in Brisbane,wedding videographer rates in Brisbane,wedding cinematographer rates in Brisbane wedding cinematography ,wedding video dvd in Brisbane,romantic wedding video in Brisbane,romantic wedding dvd in Brisbane,same day edit in Brisbane,wedding videography in Brisbane Queensland,wedding cinematography in Brisbane Queensland wedding video in Brisbane Queensland wedding video,Best Asian Wedding Videographer,Best Chinese videographer in Brisbane,best white man wedding film,best Asian cinematographer,best asian photographer,best, Chinese photographer in GOLD COAST,best Taiwanese photographer in GOLD COAST,best Vietnamese wedding cinematographer,best vietnamese wedding video service in GOLD COAST,vietnamese ,wedding video services, vietnamese wedding dvd,chinese wedding record,chinese wedding DVD,taiwanese in Brisbane,production in Brisbane,wedding slideshow,romantic wedding video in Brisbane Queensland romantic wedding dvd,,same day edit in Brisbane Queensland,indian wedding videography Brisbane,documentary style wedding video in Brisbane,Brisbane documentary style wedding video,Agape婚禮錄影,墨尔本婚禮錄影,墨尔本华人婚禮錄影華人婚禮錄影,黃金海岸華人婚禮微電影,黃金海岸婚禮拍攝,黃金海岸婚紗攝影服務,黃金海岸婚禮攝影,黃金海岸婚禮錄影,婚禮電影,黃金海岸婚禮跟拍,墨爾本婚禮攝像,黃金海岸婚禮微電影,黃金海岸愛情電影,黃金海岸video服務,昆士蘭video服務,婚禮錄影錄像,黃金海岸婚禮顧問,婚禮顧問,結婚,公證,Ceremony,Reception,华人婚礼录影,布里斯本华人婚礼微电影,布里斯本婚礼拍摄,澳大利亞婚纱摄影服务,布里斯本婚礼摄影,墨尔本婚礼录影,婚礼电影,墨尔本婚礼跟拍,墨爾本婚礼摄像,布里斯本婚礼微电影,布里斯本爱情电影,布里斯本video服务,加州video服务,婚礼录影录像,布里斯本婚礼顾问,婚礼顾问,结婚,公证,Ceremony,Reception,商业拍摄,墨尔本婚礼摄影,墨尔本婚礼摄像,墨尔本婚礼微电影,拍摄剪辑,4k